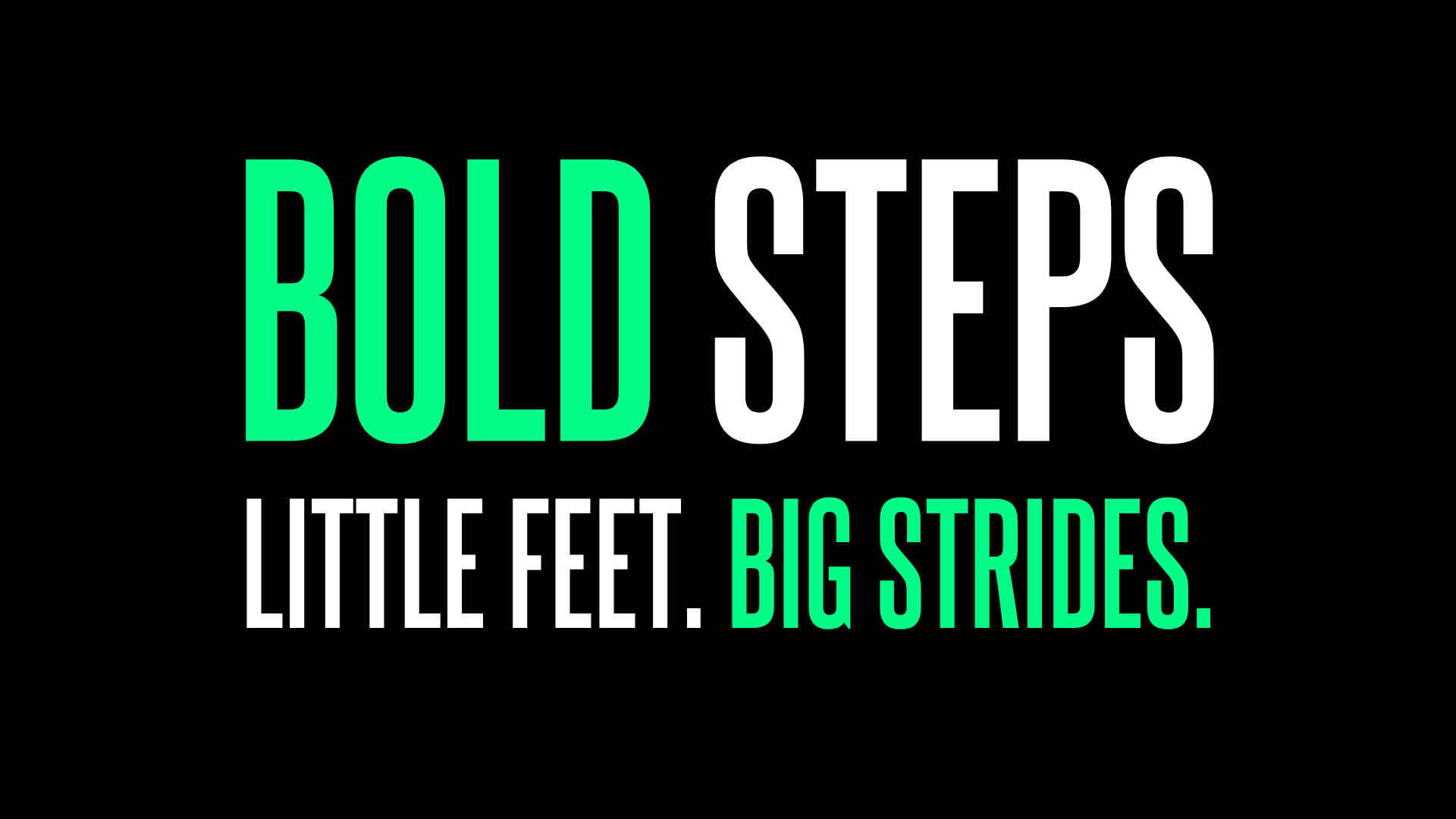 Big Brothers Big Sisters of Northwest Florida has been taking steps to help children in our communities achieve more through one-to-one relationships since 1989.  
Our Bold Steps Campaign provided the additional means to train and support our youth and volunteers as they face numerous issues in a complex and changing world. These issues include changing family structures, mental health issues, homelessness, bullying, poverty, and low self-esteem, creating a greater need for bigger, bolder steps to influence positive change. We asked for your help and you responded in a mighty way. A successful campaign to change lives for the better, to bring hope, laughter, friendship, and guidance. 
Big Brothers Big Sisters of Northwest Florida provides a great return on investment and a very valuable service to our community.
YOU OUR DEFENDERS OF POTENTIAL TOOK BOLD STEPS TO:
Move to a
New Home
Move to a NEW HOME, a larger facility with space where youth can find support and safety, and families and volunteers have a place for training and activities.
REACH MORE KIDS
REACH MORE KIDS providing all children who need and want a mentor with a Big where they can be encouraged, build self-confidence and take advantage of resources to clear their path to the best possible future.
Expand Programs
EXPAND PROGRAMS and resources for Bigs, Littles, families, volunteers, and staff.
Increase Visibility
INCREASE VISIBILITY of BBBS-NWFL in the community to inspire and engage more people in our mission.
Thank You to our Defenders of Potential
The Bear Family Foundation
The Bear Family Foundation presented Big Brothers Big Sisters with a $500,000 matching gift towards the 30th Anniversary Bold Steps Campaign. This gift includes the naming of our brand new Pensacola home. We are honored to serve the community in the Bear Family Foundation Center for Hope. For more information, please click here.


Pen Air Credit Union
Pen Air Credit Union together with Big Brothers Big Sisters Leadership and Governing Board Members celebrate their incredible gift towards the 30th Anniversary Bold Steps Campaign. Their gift of $100,000 includes a naming opportunity. We are proud to name our signature program the Pen Air Community Based Mentoring Program. For more information, please click here.


Impact 100 Pensacola Bay Area
In 2018, Impact 100 Pensacola Bay Area amazed when we were awarded a $100,300 grant towards the 30th Anniversary Bold Steps Campaign. This gift helped build the foundation of our anniversary campaign. One element of the grant supported a brand new multi-purpose room that allows space for match activities, necessary training for our Bigs, Littles, and families, and most importantly, a safe space for our matches to spend quality time together. We are honored and look forward to working with Impact 100 Pensacola Bay Area to make a greater impact in our community.


Current Donors
Addie & Michael Murdoch
Adrienne & Trip Maygarden
Aleena Prek
Allstate Foundation
Andrew Hobbs
Angie Brewer
Appleyard Agency
Baptist Healthcare
Belinda Hernadez
Ben Shell
Chris Porter
Clay Ingram
Cyndi & Scott Warren
Dana Hall
D.W. McMillan Foundation
Elizabeth Burke
Emily Maund
Escambia County Sheriff's Office
Frank Harold
Fred & Marilyn Levin Foundation
Gulf Power Company
Gulf Power Foundation
Gulf Winds Credit Union
Hancock Whitney
Hong & Bobby Potomski
IMPACT 100 Pensacola Bay Area
Jarrod Dawson
Jennifer & Brandon McFarren
Jenn & Lewis Bear III
Jenny & Chris Roney
Jacquelyn Rock
Jessica Prather
John Stevens
Joyce McCall
Judith Hollinhead
Kahn Foundation Trust
Kimi Lirette
Kool Karts Inc.
Krewe of Andres de Pez
Krewe of Daisy Dukes
Krissy & Jeff Smith
Kristen Lammers
Kuhn Realty
Larry Kuhn
Laverne & Dick Baker
Leah Nalty Ralls, LLC
Leanne & Dana Gaudet
Liz & Scott Hamrick
Liza Hawkins
Maria & Jonathan Green
Megan Ingraham
Michelle & Charles Fraley
Molly & Bill Cleary
Nancy & Jehan Clark
Navy Federal Credit Union
Northeast Pensacola Sertoma
Paula Shell
Pen Air Federal Credit Union
Rick McClanahan
Robert Powell
Sansing Foundation
Santa Rosa Energy
Santa Rosa Sheriff's Office
The Bear Family Foundation
Wind Creek Hospitality
Yoselin Morris-Calderon
In-Kind Contributors
Appleyard Agency
Ballinger Publishing
Brooke Spencer Maxwell
Jon Green Construction
Kool Graphics
Larry Kuhn
Sam & Sarika Kuhn
South Coast Landscaping, Inc.
Speed e Print
Staples
Vivid Bridge Studios
Big Brothers Big Sisters of Northwest Florida, Inc. is a 501(C)3 organization and meets all the requirements specified by the Florida Solicitation of Contribution Act. A COPY OF THE OFFICIAL REGISTRATION AND FINANCIAL INFORMATION MAY BE OBTAINED FROM THE DIVISION OF CONSUMER SERVICES BY CALLING TOLL-FREE WITHIN THE STATE. REGISTRATION DOES NOT IMPLY ENDORSEMENT, APPROVAL, OR RECOMMENDATION BY THE STATE, The toll-free number of the department Is 1-800-HELP-FLA (435-7352) calling from within the state of Florida, or (850) 410-3800-calling from outside of Florida. The department's website is www.FDACS.gov. Registration #CH16741.