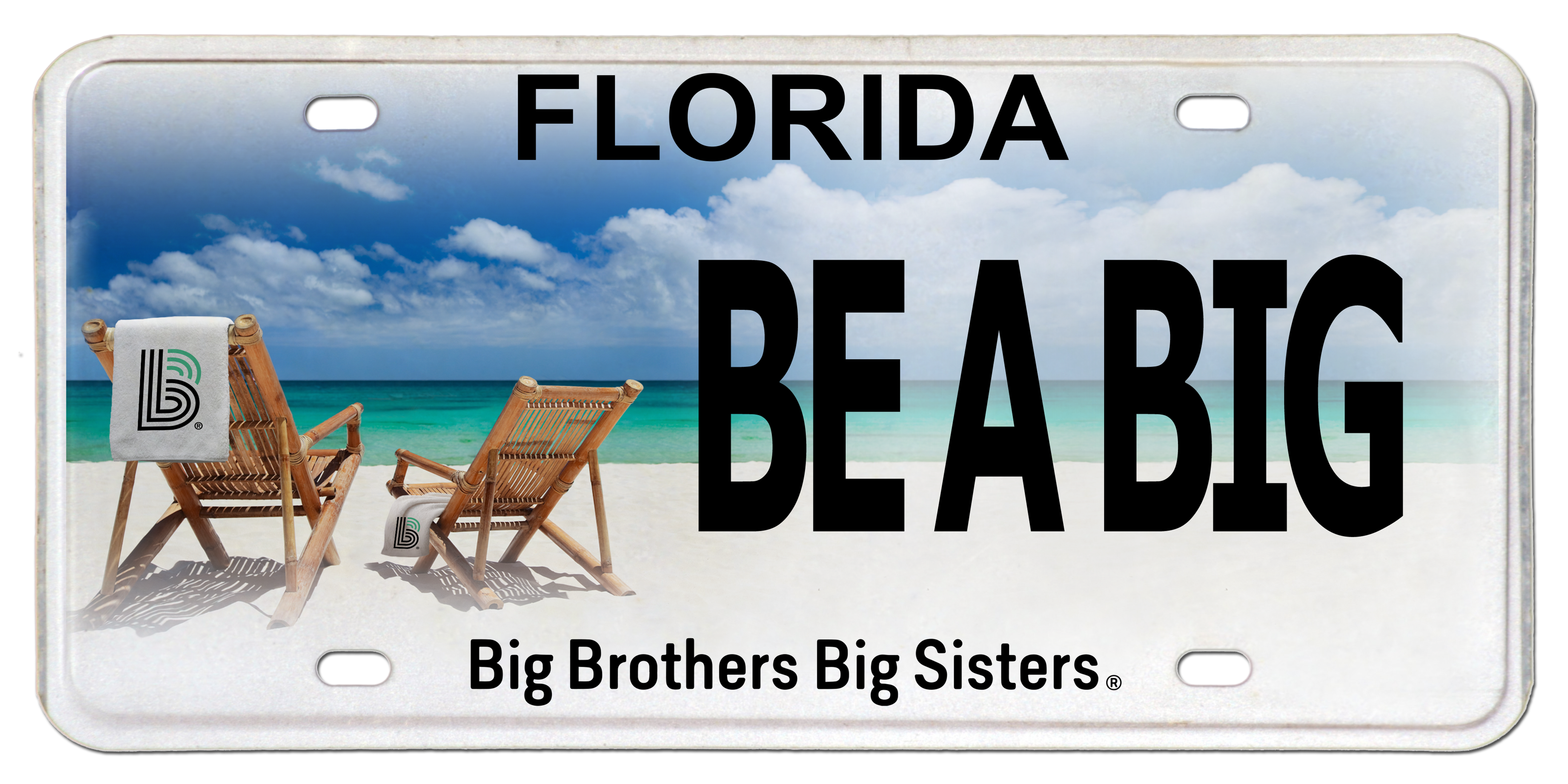 BIG BROTHERS BIG SISTERS FLORIDA STATE LICENSE PLATE
Big Brothers Big Sisters of Northwest Florida ranks third out of the 11  Florida agencies for most license plates sold in their service region! We have partnered with our local tax collector from Pensacola to Panama City to promote our Big Brothers Big Sisters Florida State License Plate. For each plate sold, our agency will receive $25. These funds help support the one-to-one mentoring services that serve over 500 children annually.  This is an easy way for you to help support and spread our mission. Become a Defender of Potential today!
It does not matter where you live, the Escambia County Tax Collectors Office has made it simple! You can visit their website and purchase your Big Brothers Big Sisters specialty plate today. Once you complete the online form, a representative will contact you and the plate can be mailed directly to your home!
If you already have a Big Brothers Big Sisters plate, we would love to see it! Share your support by sending a picture with your plate to marketing@bbbsnwfl.org.