Changing lives—one story at a time
The impact a Big Brothers Big Sisters relationship can have is real. We hope these Little stories inspire you to start something by becoming a donor, volunteer or enrolling a child.
Carl and Dy'Narrius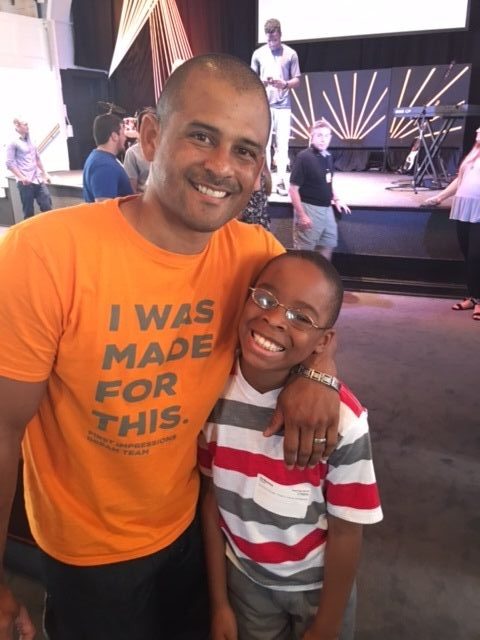 Carl has been matched with his Little Brother, 8-year-old Dy'Narrius, for almost two years, and the two have built a strong and lasting friendship. He shows his Little Brother the meaning of giving back to his community by volunteering together at a local soup kitchen and visiting the elderly at a local nursing home.
Carl has also shared many "firsts" with his Little Brother including his first time fishing, first high school football game and his first time on a boat.
"Having Dy'Narrius as a Little Brother has been one of the most rewarding things of my life," Carl said. Watching him grow and mature in many aspects of his life has caused me to see a greater purpose in my being as well."
When Carl and Dy'Narrius first met, Dy'Narrius struggled with math. Carl quickly found a way to help his Little Brother while still making learning fun. The two went to their favorite breakfast joint, Scenic 90 Café, a partner of Big Brothers Big Sisters. There, Carl would create math challenges for his Little Brother using the miniature packets of jelly and honey at the table. Dy'Narrius loved it and soon started solving math problems with ease, constantly asking for more math challenges to conquer.
Marsha and Shabreka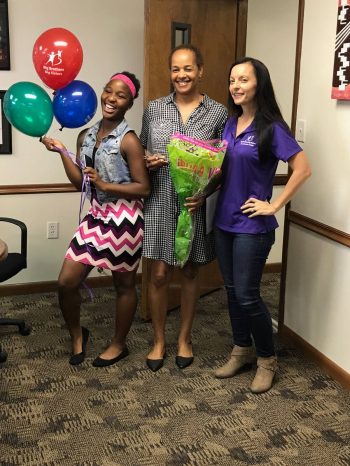 Marsha has been matched with Shabreka for nine years, the longest match in all of Bay County. The two were matched when Little Sister, Shabreka, was only 7 years old, and over the last nine years, their match has remained consistent and strong.
Marsha has stressed academics and hard work and has always pushed Shabreka because she sees so much potential in her. Little Sister, Shabreka, has turned to Marsha during some of the most challenging moments in her young life, looking to her for guidance and support. Shabreka is now thriving in ROTC. She made the AB honor roll, works part time, and is considering attending college or joining the military.
"She has always been there for me," Shabreka said. "She listens to me; she loves me; she believes in me." Marsha has shown Shabreka that, despite all the challenges, she will succeed in life, and her Big Sister will be there every step of the way.
Chris and Daevious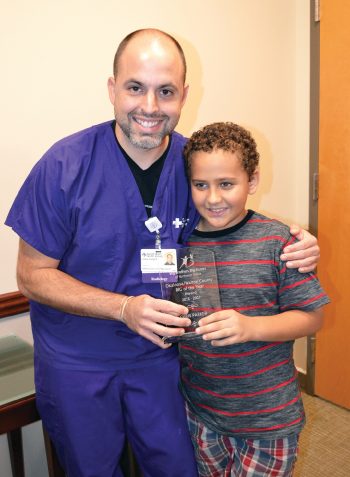 Chris has been visiting his Little Brother, 10-year-old Daevious, weekly at school since they were first matched in December of 2014. In that time, Daevious has attended three different schools, and Chris has moved with him each time.
During their weekly visits, Chris and Daevious eat lunch together, spend time outdoors, work together in the classroom and talk about making good choices. Chris communicates with Daevious' teachers regularly and sets reward systems for Daevious to encourage him to reach his goals. Chris describes Daevious as bright, loving, sweet and talkative.
Daevious has great admiration for Parker. "He's like a 'real' big brother," said Daevious. "My favorite things about Chris are that he's funny and such a great friend."
Elana, Tymeisha, and Tyrone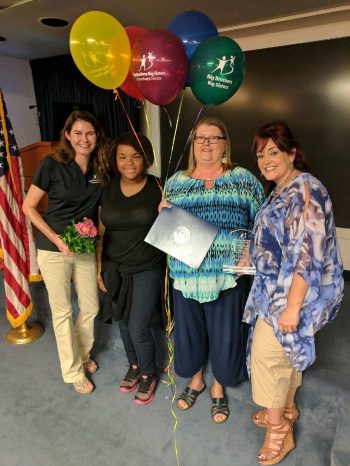 Elana is a unique volunteer in that she has two children that she mentors, a brother and sister. She has been matched with Little Sister Tymeisha for seven years. After developing a great relationship with her entire family, Elana took on an additional mentee in 2014, Tymeisha's older brother, Tyrone.
Over the last three years, Elana has helped Tyrone improve his grades. He even made A-B Honor Roll last year. Tyrone has his sights set on attending college and hopes to play college football. Elana has supported him in many ways by providing transportation so that he could attend a high school with a strong academic and athletic program and be involved in a traveling football team, which has taken him to tour several college campuses.
When Elana came into Little Sister Tymeisha's life in 2009, Tymeisha was struggling in elementary school. Now 14, she is doing well in school, is a focused softball player and hopes to join ROTC and the volleyball team when she starts high school this fall. When asked what she thought would happen if she didn't have Elana as her Big Sister, Tymeisha said, "I think that my grades wouldn't be as good as they are, and I wouldn't have the mindset I have right now. Now I really want to go to college in this certain program and I wouldn't be this way if it weren't for her."