The Big Scoop - Okaloosa County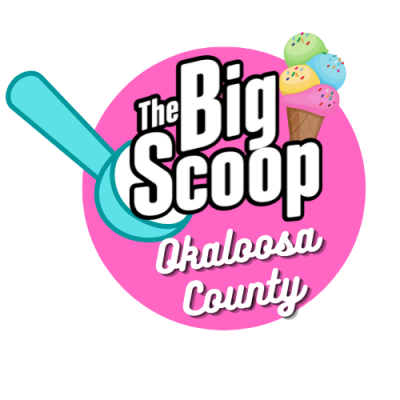 MARK YOUR CALENDAR!
Saturday, August 14, 2021
11 AM - 1 PM
Liza Jackson Park

I scream, you scream, we all scream for ice cream! We can't wait to see you on Saturday, August 14, 2021! Join us for an outdoor "all-you-can-eat" ice cream social at Liza Jackson Park located at 338 Miracle Strip Pkwy SW, Fort Walton Beach, FL. It is $10 per person and kids under 3 get in free. Matches will also get in free with proof of magic card! 
What is The Big Scoop?
You didn't hear?! The Big Scoop is Okaloosa's sweetest event yet! We are bringing our famous "Big Scoop" that takes place in Pensacola over to Okaloosa County! The Big Scoop was created to provide family fun that the entire community can enjoy and offers as much ice cream as you can eat. Attendees can enjoy games, activities, unlimited ice cream, and other sweet treats from local vendors!
Sponsorship opportunities are AVAILABLE NOW! Contact Dana Hall at dhall@bbbsnwfl.org or call 850-433-5437 for more information.
We are also accepting vendor applications. Please contact Bella Costa at bcosta@bbbsnwfl.org if you're interested on having your sweet treat at The Big Scoop!
Skip the line and purchase your Big Scoop ticket today!
Tickets are $10 per person! Kids under 3 get in FREE. Matches with proof of magic card also get in FREE.