Hurricane Michael: One Year Later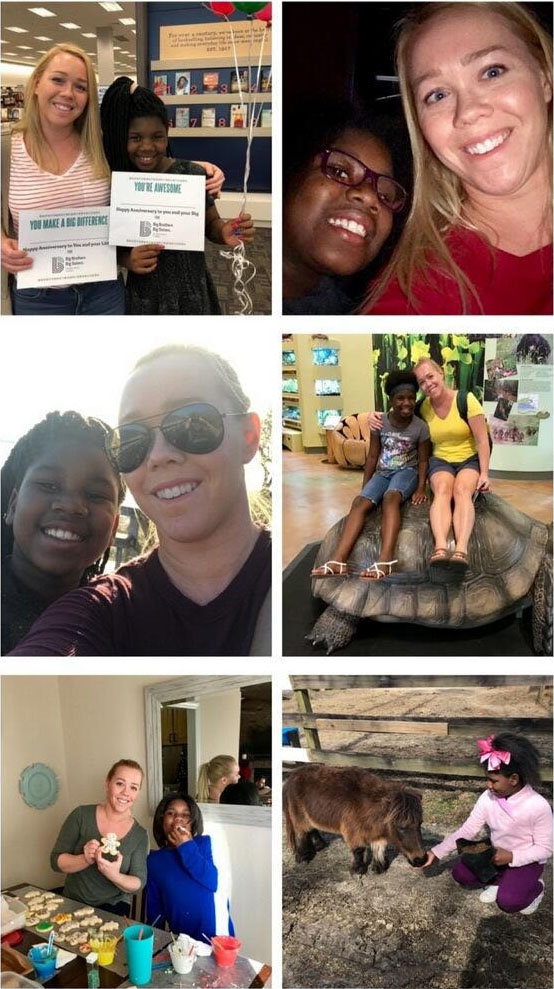 Cristen Hobbs and Tynetta had been matched for 9 months when Panama City was devastated by Hurricane Michael. Tynetta and her family lived in town and decided to stay and ride out the storm. One of the first people Cristen tried to contact after the storm hit was Tynetta and her family. Her mother was so grateful to get the call, but wanted to get her and the children out of the devastated area as soon as possible. She, like so many, were not prepared and did not have the funds to do so. Cristen immediately stepped in and sent her husband to them not only to check on their safety but also to give them fuel.  Her mother then returned a week later but was forced with the difficult decision of leaving the children there until there was more stability with the schools and the community. Cristen and the agency feared that the family would have to relocate permanently and the match close. Cristen and the Little Sister did not let the distance stop them. Cristen got updates from Tynetta's mom and talked to the Little Sister whenever she could. She sent her a care package to let her know she was always thinking of her. She knew she could be a big from a far, and this stability was so needed during such an unstable time. Thanks to the hard work of our schools, Tynetta was able to return 3 months later in time for the match to celebrate their one year anniversary. The excitement that they would resume was shared by all. Mom describes the Big Sister and her family as angels who stepped in and saved them during this most tragic time.
Millions of children need a caring adult role model.
When children and teens have the influence of a caring adult, they are more likely to avoid risky behaviors and to focus on academics. Today's youth face a variety of challenges, and being matched with a Big Brother or Big Sister can help them navigate these challenges and reach their potential.
Impact on Education in Northwest Florida
What's New From Big Brothers Big Sisters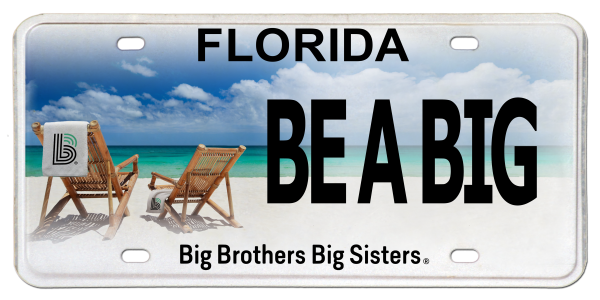 Being a volunteer mentor and role model is only one of the ways to support Big Brothers Big Sisters. You can also purchase one of our license plates at your local tax collector's office. For each plate sold, Big Brothers Big Sisters receives money. Here in Northwest Florida we receive half of what is sold from Pensacola to Panama City.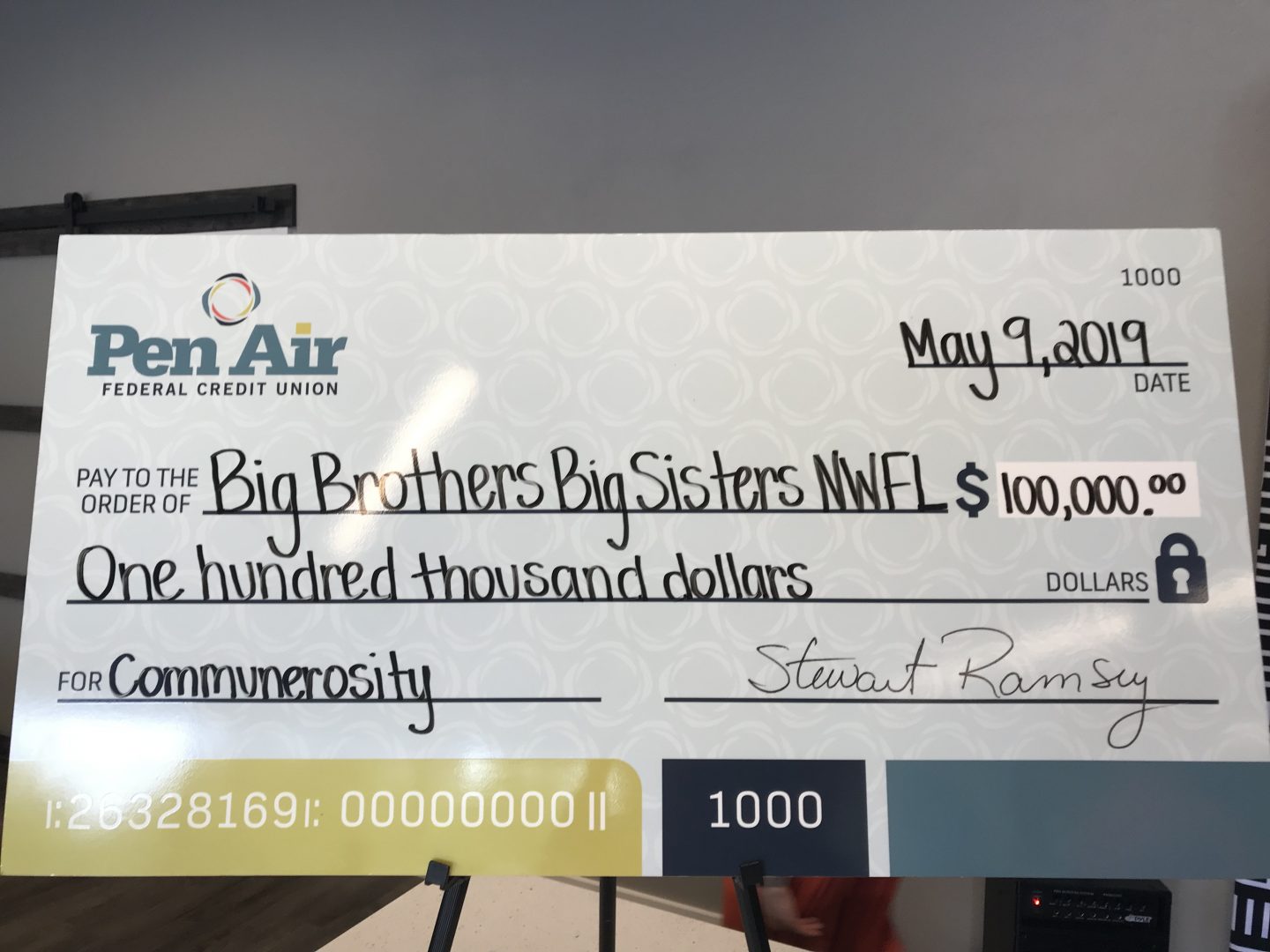 In May 2019 Pen Air Federal Credit Union presented a gracious gift of $100,000 to Big Brothers Big Sisters of Northwest Florida 30th Anniversary Campaign. Thanks to their communerosity we are now proud to call our community-based mentoring program the Pen Air Community Mentoring Program.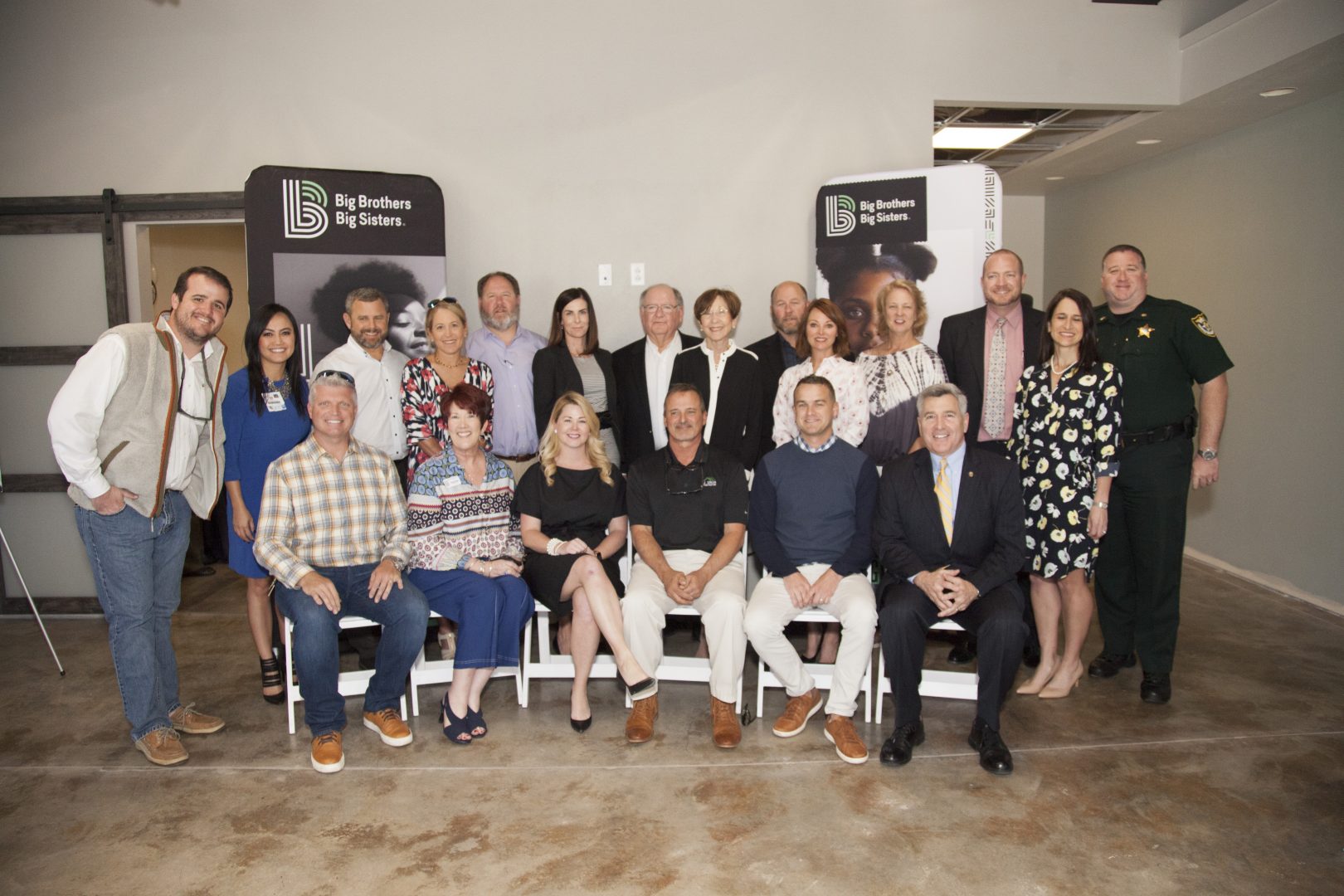 In March of 2019, Big Brothers Big Sisters of Northwest Florida was thrilled to receive a gracious matching gift of $500,000 from The Bear Family Foundation to our 30th anniversary campaign. The Bear Family has been instrumental in the agency's success over the last 30 years and we are honored to call our new Pensacola home, The Bear Family Foundation Center for hope.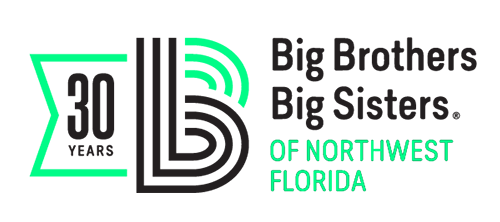 2019 marks the beginning of our 30th anniversary year! Join us as we celebrate 30 years of defending potential in our community.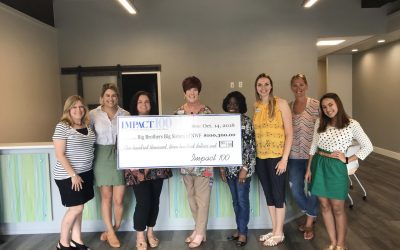 In October of 2018, we were honored to have been chosen as one of the Pensacola Bay Area Impact 100 grant recipients! We were selected along with 10 other local agencies to further our mission and work in Northwest Florida. Stay tuned for exciting updates on what this grant will be funding!
Big Brothers Big Sisters of Northwest Florida, Inc. is a 501(C)3 organization and meets all the requirements specified by the Florida Solicitation of Contribution Act. A COPY OF THE OFFICIAL REGISTRATION AND FINANCIAL INFORMATION MAY BE OBTAINED FROM THE DIVISION OF CONSUMER SERVICES BY CALLING TOLL-FREE WITHIN THE STATE. REGISTRATION DOES NOT IMPLY ENDORSEMENT, APPROVAL, OR RECOMMENDATION BY THE STATE, The toll-free number of the department Is 1-800-HELP-FLA (435-7352) calling from within the state of Florida, or (850) 410-3800-calling from outside of Florida. The department's website is www.FDACS.gov. Registration #CH16741.