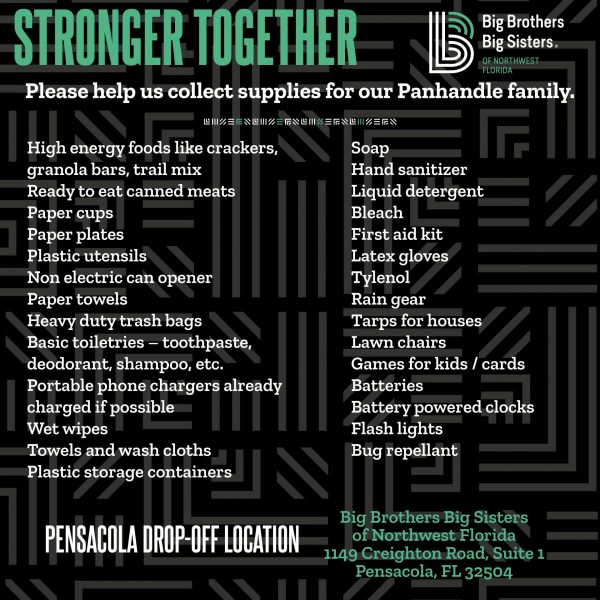 Big Brothers Big Sisters of Northwest Florida's service area includes Panama City. In the aftermath of Hurricane Michael, to support our Big Brothers Big Sisters family, (81 matches, 16 Littles on the waiting list, 2 staff, and 15 board members) we will be making multiple trips over and wanted to ask our surrounding communities for help. To our Ft. Walton friends, if you would like to participate, please let us know and we will make arrangements. If you have any questions please don't hesitate to call our office at 850-433-5437 or email us at bbbs@bbbsnwfl.org
Thank you all for your support. 
Millions of children need a caring adult role model.
When children and teens have the influence of a caring adult, they are more likely to avoid risky behaviors and to focus on academics. Today's youth face a variety of challenges, and being matched with a Big Brother or Big Sister can help them navigate these challenges and reach their potential.
Impact on Education in Northwest Florida
What's New From Big Brothers Big Sisters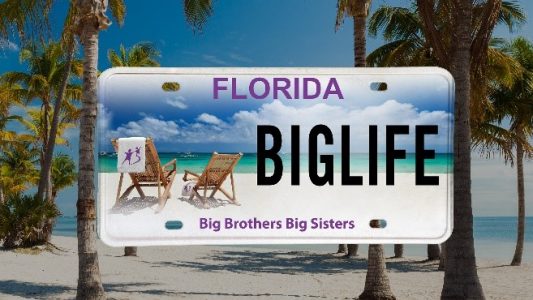 Being a volunteer mentor and role model is only one of the ways to support Big Brothers Big Sisters. You can also purchase one of our license plates at your local tax collector's office. For each plate sold, Big Brothers Big Sisters receives money. Here in Northwest Florida we receive half of what is sold from Pensacola to Panama City.
Do your part to drive kids in the right direction.