Gumbo Ya Ya - Escambia County
SAVE THE DATE!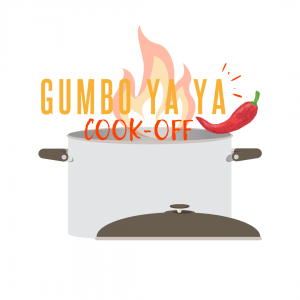 August 8, 2020 | 4 - 6 P.M.
Seville Quarter, Downtown Pensacola, FL
Pensacola's spiciest event has been rescheduled! Join us on Saturday, August 8th for the 24th Annual Gumbo Ya-Ya Cook-Off. Due to the recent COVID-19 pandemic, we will be taking necessary precautions to ensure the health and safety of all guests.
What is Gumbo YaYa?
Amateur and professional teams will compete for bragging rights for the best Gumbo in Pensacola. Each individual gumbo will be judged on taste, smell, color and consistency. Trophies will be awarded to the top three winners. In addition, there is a Showmanship trophy, given for best decoration and entertainment, and the coveted People's Choice trophy!

Entry to the competition is $20.00 per three-person team and is limited to 15 teams. Seville Quarter will supply tables, burners and a clean-up area. Each team must prepare their gumbo "from scratch" at Seville Quarter. Cooking begins at 11:00 a.m. and the judging begins at 4:00 p.m.
Interested in becoming a spicy sponsor? Contact the Director of Development, Dana Hall at dhall@bbbsnwfl.org
All proceeds will benefit Big Brothers Big Sisters of Northwest Florida.