Fenner Ride - Santa Rosa County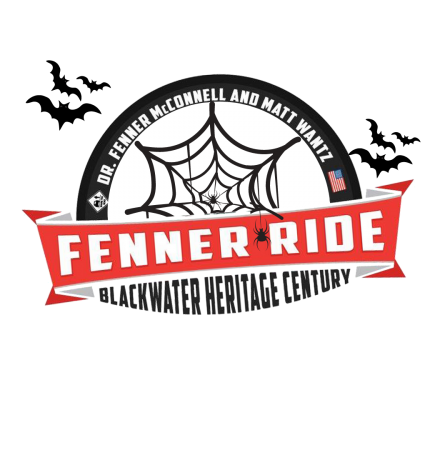 EARLY REGISTRATION HAPPENING NOW!
October 31, 2020 
Milton Community Center Milton, FL
7:30 A.M.

October is a great time to get outside, enjoy the cooler temperatures, reconnect with nature, and enjoy all that life has to offer. Big Brothers Big Sisters of Northwest Florida, along with the West Florida Wheelmen Bicycle Club present the annual Fenner Ride on Saturday, October 31, 2020.

Early Registration is HAPPENING NOW through October 16th at 11:59 pm. Tickets are $45 and can be purchased here, https://bit.ly/FENNER20

After October 16th, tickets will be $55. Registration includes: event giveaways, fully supported rest stops, limited sag support, a post-ride meal, and great prize opportunities, medals for those riding 100 miles. Online registration will close on 10/29 at 11:59 pm.

Day-of-ride registration begins at 6:30 a.m. The ride begins at 7:30 a.m. for those riding 100 miles only and 8 a.m. for all others. Due to Covid-19, the start and finish location will be announced at a later date
What is Fenner Ride?

A bike ride takes cyclists from the historic city of Milton, all the way to the woodlands of the Blackwater Forest, and back again. Along the way, the winding course gives a unique chance to experience Northwest Florida's native wildlife, natural environments, and beautiful scenery. A ride for all cycling levels, you choose 18, 42, 62, or 100 miles. All routes are the same peaceful nature experience and is part of the Beaches to Woodlands Tour that occurs in Santa Rosa County, Florida each year.

This cycling event is dedicated to the memory of Fenner McConnell and Matt Wantz. Both men were avid cyclists and former members of the West Florida Wheelmen. Dr. Fenner McConnell, a medical examiner for a four-county district in the Panhandle, was killed in 1998 by a hit-and-run driver as he rode his bicycle across the Bob Sikes Bridge, which connects Pensacola to Santa Rosa Island. Matt was tragically killed while working in a local bike shop.
Sponsorship opportunities are available! Click HERE for the sponsorship packet.
For more information, please contact Dana Hall at dhall@bbbsnwfl.org or call 850.433.5437
Thank you to our 2019 sponsors: