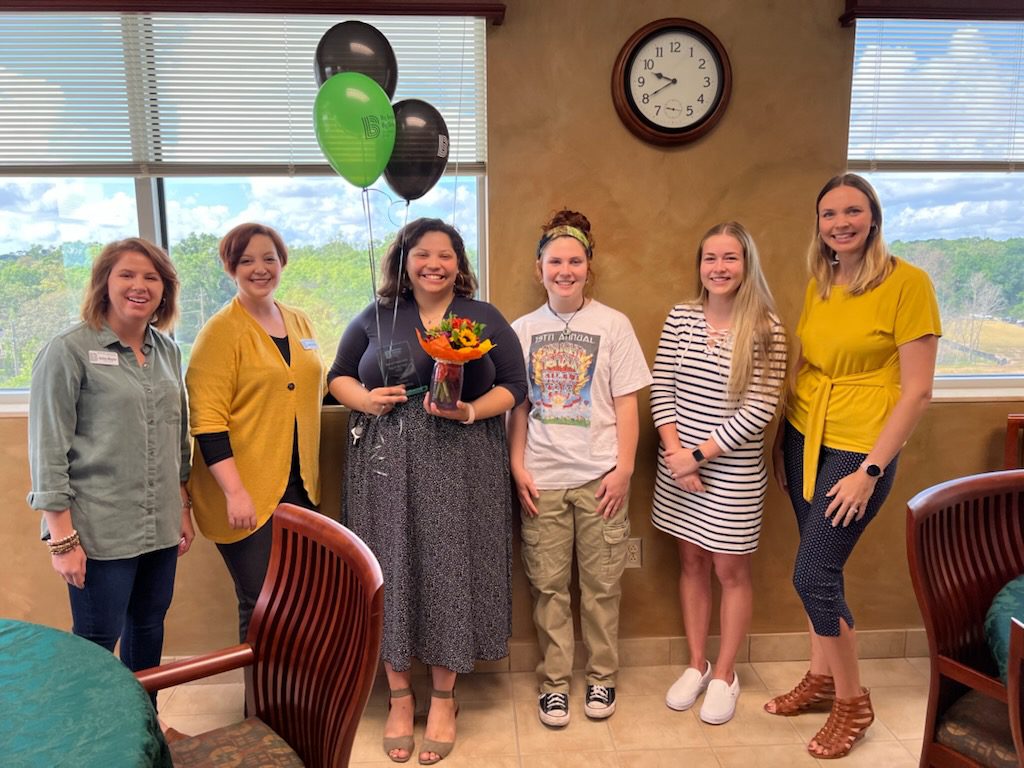 Pensacola, Fla — Big Brothers Big Sisters of Northwest Florida is proud to announce Jill Cumbia as the 2022 Beyond School Walls Big of the Year.
Jill is a Digital Products & Services Specialist at Pen Air Federal Credit Union. She joined the Beyond School Walls program in February of 2021. The Beyond School Walls program is aimed at helping students improve their chances of graduating and transitioning to the workplace and/or post-secondary education, vocational or military. Our corporate partners, such as Pen Air Federal Credit Union, open the doors of hope and opportunity for students, by allowing them to shadow volunteer employee mentors in the workplace for a few hours each month during the school year.
Jill was matched with her Little Sister, Cassady in the Spring of 2021. Jill has been a positive influence in Cassady's life by taking her on fun outings, helping her with college applications, and giving her insight about the University of West Florida, where Cassady plans to attend in the near future.
When Cassady was asked to share a little about her relationship with her Big Sister and what made her worthy of this award, Cassady stated: "Jill has helped me be confident in myself because she has taught me that anything is achievable if you take it piece by piece. She is optimistic and always shows me the positive side of negative situations."
Jill has gone above and beyond her duties as a Big Sister. Jill has truly shown how just a small commitment for a few hours a month can make a Big impact on a child's life. We are so grateful for her continued support and dedication.
###
Big Brothers Big Sisters of Northwest Florida has been the area's leader in one-to-one youth service for 32 years by providing caring, adult mentors to children ages 5 through 18 and beyond. Our mission is to help children reach their potential through professionally supported, positive relationships that ignite the power and promise of youth. Last year, Big Brothers Big Sisters of Northwest Florida served 511 children in Northwest Florida.