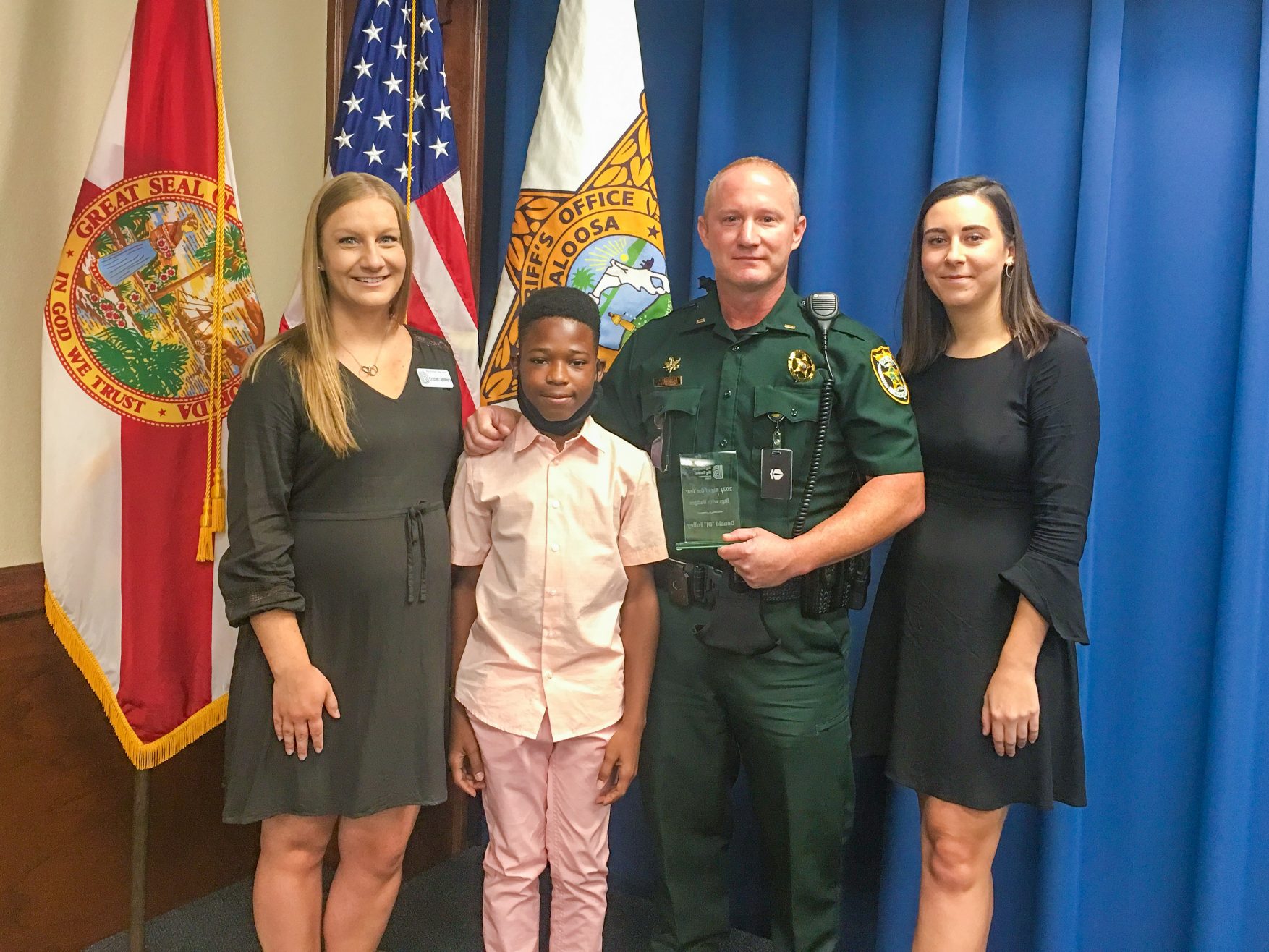 Big Brothers Big Sisters of Northwest Florida is grateful to have Big Brother DJ Folley as a part of our family and community. DJ has provided mentorship and friendship to his little brother, Antonio, 3 years.
DJ is a vital component of our community as he recently was promoted to Lieutenant and has worked in Law Enforcement for over 20 years. He was recently presented an Appreciation Award for being a part of the Active Shooter 360 program for the last 10 years, which is designed to help train County supervisors in the event of an active shooter situation. Aside from all of this, DJ still managed to help Big Brothers Big Sisters out with allowing us to use his squad car to store school supplies for "Cram the Van" and has always offered to help in any way he could.
DJ and Antonio have had many outings together the last 3 years like eating ice cream, fishing, tagging along with him to work, and eating Antonio's favorite food: McDonald's. Even though Big Brothers Big Sisters is about one-to-one mentoring, DJ has made his little feel like a part of the family.
DJ inspires Antonio to always have a goal and strive towards it, whether it was working on getting A/B honor roll at school or working out with him to train for Football tryouts. DJ has managed to be an active, consistent person in Antonio's life and that is what mentorship is all about. He has always made time to be there for his little brother where it matters the most like Antonio's 5th grade graduation, his birthday celebrations, and even just dropping by for an hour in between shifts to talk with him about his day.
We are so thankful to have DJ in our program and are proud to present him the Bigs with Badges Big of the Year Award!