Host a trivia night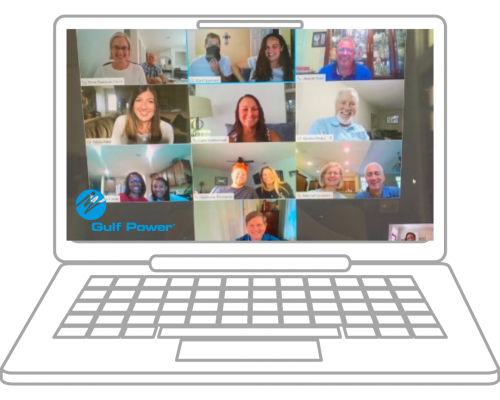 Do you miss hanging out with your friends, family, and co-workers?
Host your very own Virtual Trivia Night (with our help of course!) Here is how it works: 
1. Email Felicia Rabb, Special Events & Partnership Coordinator, at frabb@bbbsnwfl.org to schedule the date and time of the Trivia Night.
2. It is a minimum $5 donation for each person (less than a cup of Starbucks!) This gift helps us continue to innovate new ways to virtually connect our current matches and support the growth of our organization through new matches.
3. Pick a theme of your choice: We have a variety that you can choose from!
4. Invite your friends, family, coworkers, or whoever you miss the most and get ready to play! 
Felicia will create and run the Trivia Night for your event!
Mitch Goldstein, Vice President of Finance, said, "The Gulf Power finance and accounting team has held two trivia nights and found them to be a great deal of fun. It's a great way to relax among teammates when we can't see each other face-to-face. It is fun to see everyone smile and the 'fierce competition' makes it extra exciting. It is also a wonderful way to support an important Big Brothers Big Sisters of Northwest Florida at a time when the need is great. Other groups should give this a try! I'm looking forward to our next opportunity!"
Virtual Trivia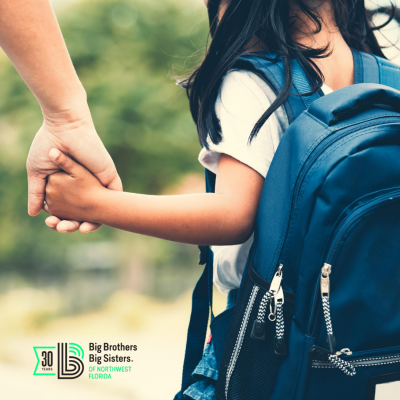 Virtual Trivia Night - Back to School Edition
Thank you to everyone who participated and donated in our 'Back to School' virtual trivia night. We raised $245 that we can use to help our Littles purchase school supplies. If you were unable to give a gift and would like too, click here. 
What is Virtual Trivia Night?
Virtual Trivia Night is a new fun and virtual way to stay connected with you during these times of uncertainty! Each trivia night will have a different theme or category. We have 50 available spots so if you are playing as a team, you will just sign up for one spot. You only sign up for how many people are using the 'Kahoot!' app. Please complete the form below to register. After you complete the online form a Zoom link will be sent to your email. This will be the Zoom link you need to see the questions and play. You must also download the 'Kahoot!' app on your mobile device, this is where you will be answering the trivia questions. Thank you for all of your support!